Our day starts at 8am when a Nancy's Project volunteer picks up the van and drives to Safeway and Trader Joe's, meeting additional volunteers there to help them load. After loading the generously donated groceries, the van is returned to our storage unit. Donated clothing, household items and beans and rice are added for delivery. In the afternoon, a second volunteer picks up the van and drives it to one of our distribution locations where people are lined up waiting for the van to arrive. The Nancy's Project volunteers are ably assisted by volunteers from three churches in Salinas and one Greenfield family who help assure that the distribution is efficient and fair. After unloading the van is returned. Our volunteers and community partners in Greenfield take some of the food, clothing and household items to San Miguel, San Ardo and Gloria Camp. Still have questions? Here are some FAQ's.
We Also Collect and Distribute
Gently used clothing, furniture, household goods, baby equipment, toys and shoes
Christmas gifts labeled by age and gender
Non-perishable food, rice & beans especially
New diapers
New underwear and shoes for back to school
Backpacks full of school supplies
A woman from Salinas says: I had nothing in the house for my nephew or me to eat. There was a knock on the door and someone handed me a grocery card. $25 bought us groceries for a week. No one knocks on your door and hands you $25. We are so grateful." (She was crying and tried to hug the person who gave her the card—who was masked and distancing and had to back away).
A woman from Salinas says: We go to the Food Bank, but I can't get milk, oil or salt there. The $25 grocery card bought milk, oil and salt for my family for a month. Thank you, Nancy's Project."
A resident that grew up in the farm worker camps says: Nancy brought their family food when he was a child. Now he is married and has a good job. For the last few years, he and his wife have bought 35 turkeys for Thanksgiving for the farm worker community that he grew up in. That is a lot of money for them, but they want to help as Nancy helped them growing up. Something, and someone, to be truly thankful for.
We can't do this alone, we want to  recognize the following organizations for playing an essential role in getting much needed food and supplies to families in the Salinas Valley.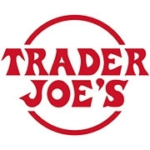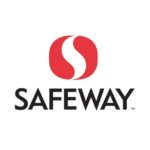 Trader Joe's Pacific Grove
Safeway The Crossroads Carmel
St. Dunstan's Carmel Valley
All Saints' Day School
Wellspring Church
Baby2Baby
Bruno's Market
St. Angela's Catholic Church
Cypress Church
St. Timothy's Lutheran Church
Pastor Ray and Primera Iglesia Bautista del Sur
Nisseria  at Elkington Street
Aquarium Volunteers
One Warm Coat
Naval Postgraduate School
The Woodward Family Foundation
The Packard Foundation
Rijk Zwaan Seed Company
Shoreline Church
The UPS Store – Mid Valley
National Charities League
This Club Saves Lives (Carmel High School)
Teddy Bears with Heart
Grove Market
Big Sur Marathon Foundation
Monterey Fish Company
Brighter Bites
Holy Trinity Church Greenfield
Hayashi & Wayland
Leonor and Salvador Chavez and Family
Hispanic Seventh Day Adventist Church Salinas 
St. Dunstan's Montessori School
Churchwomen United
El Estero Presbyterian Church
The Richard M Schultz Family Foundation
The Lundquist Family